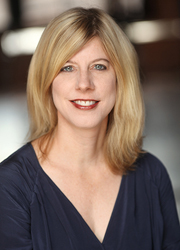 Laurel O'Sullivan, J.D. is the Principal and Founder of the Advocacy Collaborative, LLC.  Laurel started the Advocacy Collaborative, LLC to empower more nonprofits to fulfill and fund their mission while increasing impact through advocacy.  Laurel thrives by assuming a signature comprehensive approach that positions advocacy at the core of a mission not at the periphery. With Laurel 's strategic consulting, advocacy can become seamlessly integrated as a leadership function across planning, programming, and fundraising.
Laurel brings to her work nearly two decades experience in policy advocacy.  Most recently she pioneered a new direction for a 1,000 plus membership organization, the Donors Forum, by spearheading a multi-year planning effort to squarely connect advocacy to the mission. Her efforts ultimately led to increased funding for policy by 300% by securing $2.2 million in multi-year funding.
She also brings to every consulting project a decade's experience as a public interest lawyer and advocate. She has worked and advocated for community, regional, and national organizations including the Natural Resources Defense Council, Alliance for the Great Lakes, Business and Professional People for the Public Interest and Terris, Pravlik and Millium, LLP.
In addition, Laurel is an accomplished speaker and presenter.  Having been invited to present at numerous national and academic and professional conferences and symposiums on the topic of policy advocacy. Her quiet confidence,  grounded determination and storytelling abilities provide a compelling platform for motivating and engaging more groups to understand advocacy as a leadership strategy for impact.
Laurel serves on the Social Service Advisory Council, for the Illinois Department of Human Services, and the board of the Young Center for Immigrant Children, at the University of Chicago and on the board of the Forum for Regional Associations of Grantmakers.  She lives in Evanston with her husband Tim, 5 children and dog named Blue and is an avid runner.