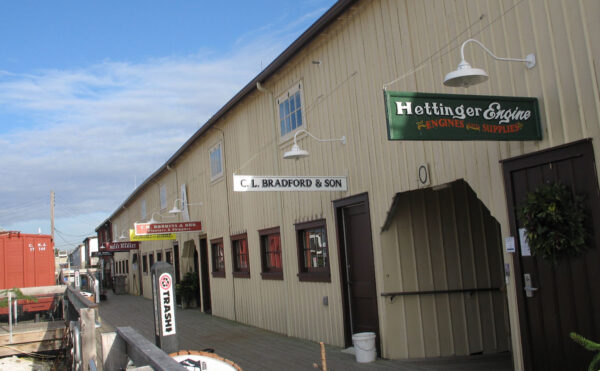 Bayshore Center at Bivalve Shipping Sheds
The Bayshore Center tells a story of New Jersey's maritime history. This site features the Delaware Bay Museum situated among covered wharves that open onto the riverfront, along with restored historic buildings that offer a glimpse into the area's last remaining working waterfronts. The facility is also the home port of the schooner A.J. Meerwald, a restored 1928 oyster dredging schooner. Today, the A.J. Meerwald is used for onboard educational programs in the Delaware Bay near Bivalve, and at other ports in the New Jersey, Pennsylvania, and Delaware region.
By the early twentieth century, Commercial Township was home to one of the largest oyster-harvesting industries in the world. Entire communities were built upon the wealth of Delaware Bay oysters. Over the course of the century, these communities shifted with changes in the industry and its labor force. African Americans, many of whom were recruited from the Chesapeake, gradually immigrated to this area to work as skilled oyster shuckers, schooner crew and captains.
While you're in the area: Head north to the Millville Army Air Field Museum, "America's First Defense Airport," where nearly 1500 World War II pilots received advanced fighter training for combat in in P-47 Thunderbolt and P-40 Warhawk fighter planes. Finish the day at the Vineland Historical and Antiquarian Society, the oldest local historical society in New Jersey, headquartered in the state's oldest purpose-built museum, which currently houses collections reflecting Vineland's rich past.
Where to eat: While you are at the Bayshore Center at Bivalve, be sure to grab a bite to eat at the Oyster Cracker Café, known for their locally sourced specials, and you guessed it, oysters!