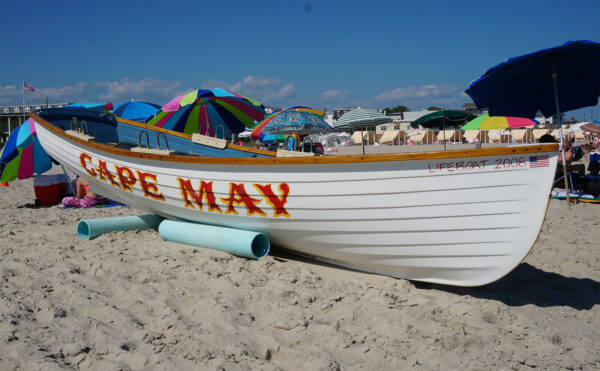 Cape May
Cape May is the oldest seaside resort in the country and began hosting vacationers from Philadelphia who sought a healthy and pleasurable getaway in the mid-18th century. Cape May is now known for its collection of Victorian period homes, second in the nation after San Francisco.
In 1976, Cape May was designated as a National Historic Landmark District for the density of its Victorian period architecture. The Mid-Atlantic Center for the Arts & Humanities (MAC) interprets the town's history through tours, exhibits, programs and annual festivals.
While you're in the area: See the Cape May Lighthouse, one of the country's oldest lighthouses in continuous operation built by the Army Corps of Engineers in 1859. Just east of the lighthouse is the World War II Lookout Tower. Built in 1942, the tower was one of 15 that provided coastal defense during WWII. Head east to the Emlen Physick Estate, designed by renowned Victorian architect Frank Furness and considered rather avant-garde for the time period. The house offers visitors a look back at our nation's Victorian past. Finish the day by heading north to the Historic Cold Spring Village, New Jersey's largest open-air museum with 27 buildings recreating life in the 1800s. It is also home to the state's first non-profit brewery.
Where to eat: Interested in American bistro fare and live music? The Mad Batter Restaurant is located in the Carroll Villa Hotel, a nationally significant building built in 1882.