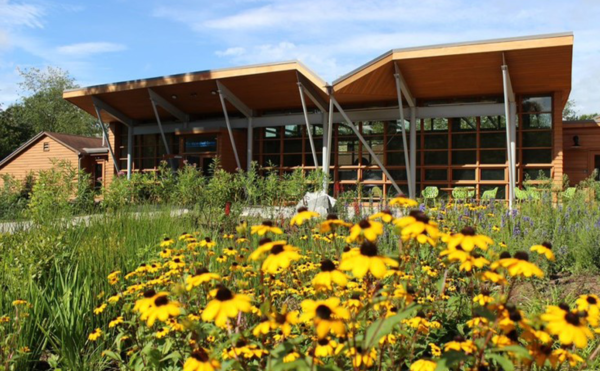 Drake Farmstead at the Watershed Institute
Dating back to the eighteenth century, the Drake Farmstead was owned, occupied, and operated by six generations of the Drake family as a successful mixed-use agricultural farm. Located on 197 acres, the farmstead and property remained in the Drake family until 1908. The site exemplifies eighteenth and nineteenth century farming practices in the Hopewell Valley. Its colonial history can be traced back to a land grant used by Colonel Daniel Coxe to establish Hopewell Township in 1685, making the farmstead at The Watershed Institute a prime example of how buildings and farms in New Jersey evolved through the centuries.
In the 1930s, the Drake Farmstead transitioned from a family farm to a country estate and was home to noted humanitarians and social activists Joseph Buttinger and Muriel Gardiner Buttinger from 1940 to 1971. The Buttingers were founding members of the International Rescue Committee (IRC), recognized by scholars as instrumental in saving European refugees during World War II. The couple was personally involved in rescuing hundreds of refugees and helping them obtain visas to enter the United States. In 1969, Muriel Gardiner Buttinger gifted 400 acres of land to establish the Watershed Reserve. Today, the Reserve protects nearly 1,000 acres of forest, wetlands, meadows, and farmland, with more than 10 miles of hiking trails winding through habitats and passing by the historic farmstead.