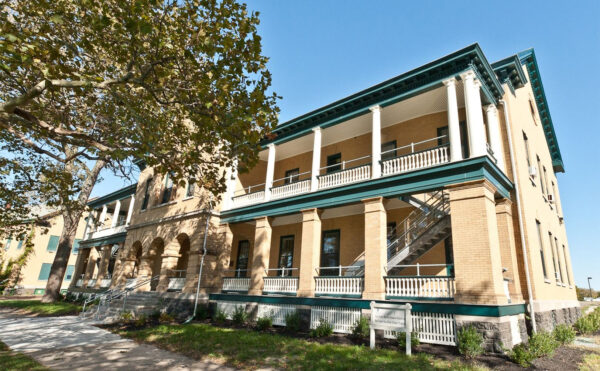 Fort Hancock and Sandy Hook Proving Ground
Fort Hancock at Sandy Hook, part of the Gateway National Recreation Area, provided coastal defense for New York Harbor from 1895 until 1974. The site also includes the oldest continually operating lighthouse in the country, the Sandy Hook Lighthouse.
Now a National Historic Landmark, the fortifications were designed to be invisible from the sea. The first of the many concrete gun batteries at Fort Hancock was constructed as early as 1890. The Mortar Battery included an extensive tunnel system meant for storage of guns and ammunition. During World War II, the tunnels were converted into a top-secret command center for the defense of New York City.
While you're in the area: Situated in Atlantic Highlands, the Strauss Mansion Museum is a 21-room Queen Anne-style home built in 1893 that overlooks Sandy Hook Bay and features exhibition and period rooms, a library, and bookshop.
Where to eat: Looking for a taste of Ireland? The Dublin House is located in a Victorian house that was moved and remodeled several times over the course of its 170 year old history.