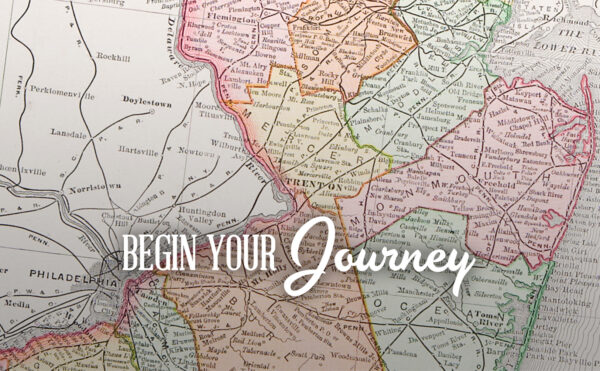 History of New Jersey
From the Delaware River at the boundary of Washington Crossing State Park to the cliffs of Palisades Interstate Park, New Jersey offers a wide array of historical attractions that conference attendees can learn more about and plan to visit.
The land known today as New Jersey was first inhabited by the Lenni Lenape beginning at least 10,000 years ago. The tribe, made up of small communities of extended family, hunted in the woods, fished, and searched for clams off of the shore. They grew squash, beans, sweet potatoes, and corn. In 1524, Giovanni da Verrazzano became the first European to explore New Jersey and anchored off the coast of Sandy Hook. In 1609, Henry Hudson sailed through Newark Bay and claimed land for the Dutch, known as New Netherland Soon after, small trading colonies were developed in present day Hoboken and Jersey City. The first European settlers in New Jersey were Dutch, Swedes, and Finns. In 1664, the British took control of New Netherland, vastly expanding its North American colony which would continue to grow over the following century.
In the years before the American Revolution, anti-British feelings spread throughout the state and by 1776 New Jersey declared itself independent and joined the patriots. However, not everyone supported independence. The loyalists supported the British crown for political favor, family ties, or because they were wealthy officials appointed by the royal government. One of the most famous loyalists was William Franklin, the last Royal Governor of New Jersey and the son of Benjamin Franklin. Regardless of political affiliation, New Jersey played an important role during the Revolutionary War because of its geography. Due to its strategic location between New York and Philadelphia, more battles were fought in New Jersey than any other state!
In 1787, New Jersey became the third state to ratify the United States Constitution and the first state to sign the Bill of Rights. Trenton became the state capital in 1790 with William Livingston serving as New Jersey's first governor. During the eighteenth and nineteenth centuries, New Jersey became an industrial and manufacturing hub. A vast network of canals and railroads helped silk, iron, and steel industries grow. Europeans came by the thousands to work in New Jersey and by the early 1900s, the state's population doubled. The New Jersey Turnpike and the Garden State Parkway opened in the 1950s connecting much of the state and its neighbors.
Today, popular sites throughout the state interpret and represent New Jersey's vast and varied past as well as its valuable contributions to both local and American history.
____________________
Official Site of the State of New Jersey. 2021. "A Short History of New Jersey."