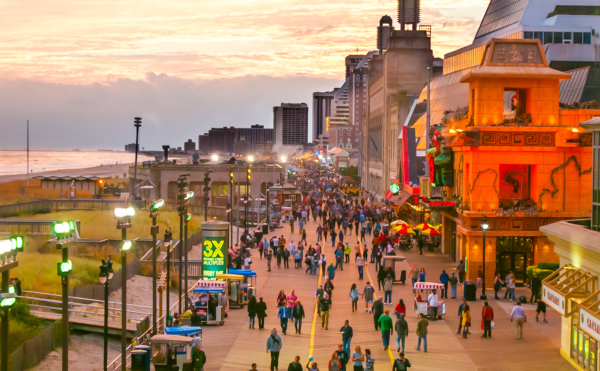 History of the Region
From Mullica River to the Atlantic Ocean, Atlantic County may be best known for Atlantic City, home to the oldest boardwalk in the United States and the bright lights of the casinos, but its history begins much earlier in 1693.
The first settlement in Atlantic County was Somers Point. John Somers, appointed by the Cape May County Court as supervisor of roads and constable of Great Egg Harbor, purchased 3,000 acres of land around Somers Point. From 1693 onward, Somers Point and other settlements (Leeds Point, Atlantic City, Mays Landing, Brigantine, Hammonton, Pleasantville, and Egg Harbor City), continued to grow and develop, each with their own unique identity. In 1837, Atlantic County, formerly known as Egg Harbor, was carved out of Gloucester County with boundaries that have remained substantially the same to this date. Mays Landing was made the county seat the same year and a courthouse was erected in 1938 where it remains in use today.
Many of Atlantic County's early settlers were whale men. Shipyards, mills, iron furnaces, and brick yards were all active in the region. Ship building became a major industry and prior to the Revolutionary War and the War of 1812, numerous ships reached its beaches. Notable Atlantic County residents include Master Commandant, Richard Somers, a naval hero buried near the walls of Tripoli and United States engineer, Simon Lake, who invented the first submarine.
Today, Atlantic County stretches across 555 square miles, the third largest county in New Jersey, and is incorporated into 23 municipalities. Popular heritage destinations include the Absecon Lighthouse, New Jersey's tallest lighthouse and the third tallest in the country; Lucy the Elephant, the world's largest elephant; and Somers Mansion, the old house in Atlantic County. Explore all that Atlantic County and the surrounding region has to offer for a glimpse of the valuable contributions not only to New Jersey, but also to American history.