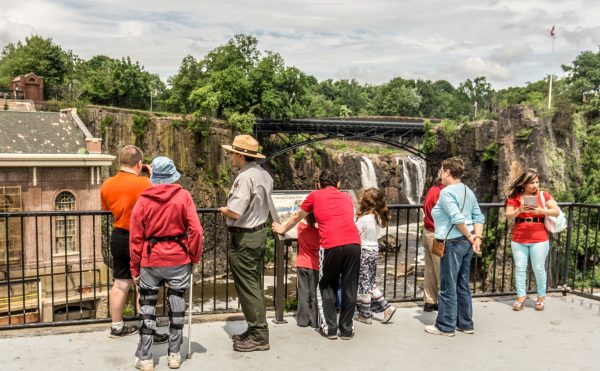 History of the Region
From the foot of the Great Falls in Paterson to the tip of Bearfort Mountain in West Milford, Passaic County offers a wide array of cultural, historic, and natural attractions that conference attendees can take advantage of while in the area.
Formed in 1837 from sections of neighboring Bergen and Essex counties, Passaic County is located in the northern partof the state and shares a border with New York (view text of the original bill creating Passaic County). The upper half of the county is characterized by large lakes and watershed areas with low density development, while the lower half contains more than 85% of the population in about a third of the area.
Like the rest of the state, the area was originally inhabited by the Lenape Nation. Today, some of their descendants are included among the Ramapough Mountain Indians, a group of about 5,000 people living around the Ramapo Mountains, which was recognized by the State of New Jersey in 1980 but is not federally recognized.
The area began to be settled by the Dutch in the early 1600s and examples of Dutch-influenced colonial architecture can be found throughout the region.
Paterson, the county's largest city and county seat, was established in 1791 by Alexander Hamilton, and with the incorporation of the Society of Useful Manufacturers, became the first planned manufacturing city in the United States. Named after New Jersey Governor William Paterson, it later earned the nickname "Silk City" for its dominant role in silk production during the 19th century. Today, Paterson is a bustling multi-cultural city with an active downtown business core.
For conference attendees interested in learning more about downtown Paterson, don't miss the June 8 architectural walking tours offered in the morning and afternoon.
Today, popular sites in Passaic County include Paterson Great Falls National Historical Park, a 70-foot waterfall created where the Passaic River drops over a vertical rock shelf into a deep chasm below, Lambert Castle, a replica of an English castle and grounds constructed in 1896 by textile manufacturer Catholina Lambert, Dey Mansion, occupied by George Washington during the Revolutionary War, and the Passaic County Park System, which was designed by the Olmsted Brothers. These sites and others tell the story of Passaic County's valuable contributions not only to New Jersey, but also to American history.