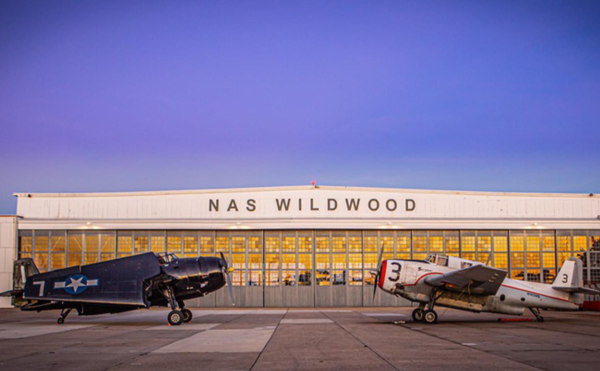 Naval Air Station Wildwood
Naval Air Station Wildwood Museum is located in restored Hangar #1 at Cape May Airport. The hangar, listed on the National Register of Historic Places, has been transformed into an Aviation Museum that houses a number of aircraft, special exhibits, and educational interactive displays.
From 1943 to 1945, NASW served as an active dive-bomber squadron training facility for Naval aviators during World War II. In October 1944, NASW saw its peak activity with 16,994 take offs and landings in a one-month period. Over the course of its operation as a training facility, 129 crashes occurred near the site and at least 42 airmen lost their lives. Today, the museum honors those who served and preserves and interprets military aviation history.
Visit the museum to climb a real air traffic control tower, walk among 26 planes and helicopters including the F-14 Tomcat, MiG-15, F6F Hellcat, TBM Avenger, OH-6 Cayuse, and UH-1 Huey Helicopter, explore interactive exhibits, and become a pilot with flight simulator games!