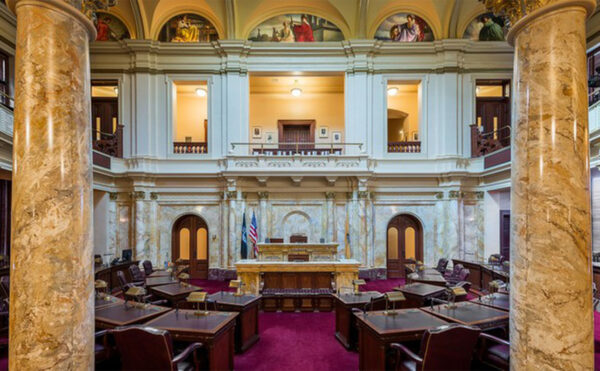 New Jersey State House
Located just 5-minutes from the Old Barracks Museum is the New Jersey State House. Built in 1792, the New Jersey State House is the state's most important public building and one of the oldest capitol buildings in the United States. It is home to the Legislative and Executive branches of New Jersey State Government. Visitors can explore the building's legislative chambers, committee rooms, and historic spaces devoted to the state judicial and executive branches. Discover the historic building's rich past and architectural history while learning about the everyday citizen's role in shaping public policy.
While you're in the area: The New Jersey State Museum was formally established by the New Jersey State Legislature in 1895 with a mission to collect and exhibit specimens in natural history, archaeology, and industrial history. Today, the museum holds more than two million artifacts that explore New Jersey's natural and cultural history, archaeology, ethnography, and fine art. Visitors are welcome to take a tour, participate in hands-on activities, enjoy a lecture, catch a show in the planetarium, interact with scientists working on real fossils, or browse the galleries!