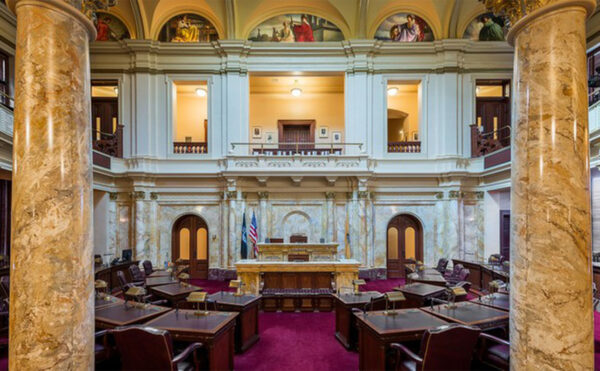 New Jersey State House
Built in 1792, the New Jersey State House is the state's most important public building and one of the oldest capitol buildings in the United States. It is home to the Legislative and Executive branches of New Jersey State Government. Visitors can explore the building's legislative chambers, committee rooms, and historic spaces devoted to the state judicial and executive branches. Discover the historic building's rich past and architectural history while learning about the everyday citizen's role in shaping public policy.
While you're in the area: Located down the street is the Old Barracks Museum, the only remaining barrack structure in New Jersey and the site of General George Washington's victory over British and Hessian troops on Christmas night in 1776. Also nearby on Market Street is the William Trent House Museum, the oldest standing structure in Trenton, built in 1719 by Scottish immigrant and founder of Trenton, William Trent. Just 20 minutes north on NJ-29 is Washington Crossing State Park, the location of a pivotal event in the American Revolution, General George Washington's clandestine crossing of the river on Christmas Day 1776.
Where to eat: Worked up an appetite exploring Trenton and nearby Washington Crossing State Park? Head over to the Blooming Grove Inn, a cozy American restaurant inside a Victorian mansion. Or if you wish to continue learning about the Revolutionary War, drive over to the City of Lambertville, just a 10-minute drive from Washington Crossing State Park! During the Revolutionary War, General George Washington encamped where a bank now stands on Bridge Street and slept at the Holcombe Farmstead on North Main Street. If you're looking for something diverse, head to El Tule, an authentic Mexican and Peruvian restaurant featuring daily lunch specials, dinner menus, and specialty drinks.