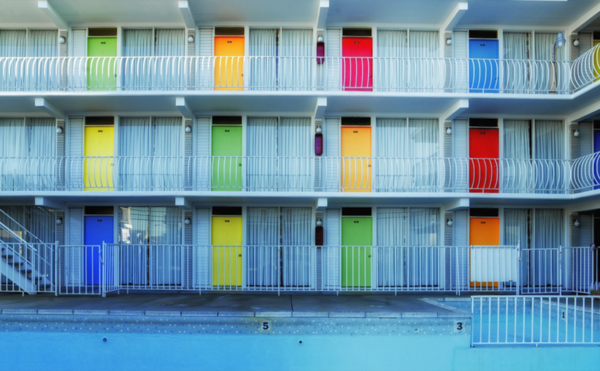 Wildwoods Shore Resort Historic District
The Wildwoods Shore Resort Historic District was home to over 300 motels from the 1950s and 1960s. Today, there are about 50 motels in the historic district. The motels' architecture is very stylized, often incorporating large neon signs and plastic palm trees. Each motel has its own fantasy theme, vivid color palette and kitschy ornamentation.
The boom in construction coincided with the "glory days" of musical entertainment at the resort, including Bill Haley, Johnny Mathis, Della Reese, Tony Bennett, and Joey Bishop. Chubby Checker even twisted at the Surf Club.
Today, the Doo-wop Preservation League and the Wildwoods Historical Society offer tours, programs and exhibits interpreting this unique assembly of mid-century commercial architecture in the nation.