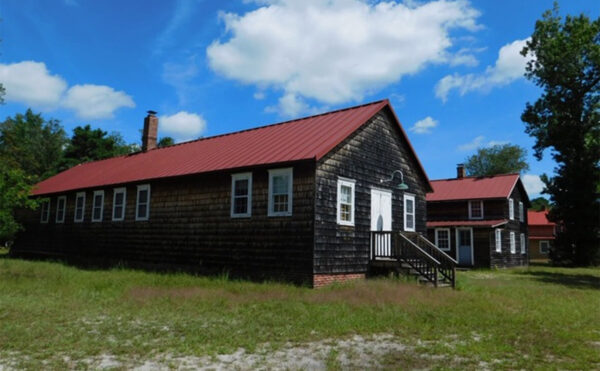 Historic Whitesbog Village
Whitesbog Village is the site of the largest NJ cranberry farm in the early 1900's and the location where highbush blueberries were first successfully cultivated. The village, built between 1890 and 1925, was a self-sufficient hub, with worker housing, a general store, pay office, processing and storage buildings, and a schoolhouse. Its survival owes much to Joseph's daughter – Elizabeth Coleman White, farmer, naturalist, and entrepreneur whose idea it was to develop a cultivated blueberry plant and grow the berries on the property.
Today the village and surroundings include 3,000 acres of cranberry bogs, blueberry fields, and reservoirs located in Brendan T. Byrne State Forest. Many of the village buildings still stand, including Suningive, Elizabeth White's home. Travel back in time to learn about the history of cranberry farming, life in a rural South Jersey company town and the individuals and culture that supported farming operations.
While you're in the area: Directly east of Whitesbog Village is Double Trouble Village, which provides a window into Pine Barrens industry with a complete company town, a sawmill, and a cranberry sorting and packing house. Just west of Whitesbog Village is Fenwick Manor, built in the early 1820s as a modest farmhouse and the living quarters of Elizabeth White when she helped develop the cultivated blueberry in 1916.
Where to eat: Do you wish to dine in an old inn and hotel? Enjoy American dishes in a Colonial atmosphere at Braddock's Tavern, a three-story, frame and clapboard structure erected in 1844 that accommodated travelers throughout the late 1800s. Looking for something more upbeat? Try The Local Eatery and Pub, serving locally sourced food and craft drinks.