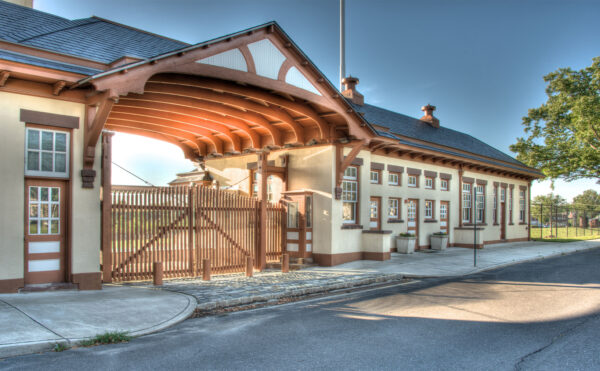 Roebling Museum
One of NJ's newest museums, the Roebling Museum opened in 2009 and sits on the seven-acre grounds of the former historic steel mill in Roebling, NJ. The museum interprets the seminal engineering innovations of the John A. Roebling's Sons Company- builders of the Brooklyn Bridge, the Golden Gate Bridge, as well as numerous other bridges including one over Niagara Falls.
John Roebling moved his wire rope business from Pennsylvania to Trenton in 1848. By the early 20th century, the family purchased 115 acres for a new steel mill and entire town, including schools, tennis courts and baseball fields, for workers. Although the steel mill is now gone, the town remains nearly unchanged and is one of only a few existing examples of a company town.
While you're in the area: Historic Walnford is a 36-acre Historic District at the heart of Crosswick Creek Park. This country estate and former mill village provides a glimpse into over 200 years of social, technological, and environmental history in Western Monmouth County. Located south along the Delaware River, the Shipman Mansion was built in 1869 by prominent editor Paul Shipman and his wife, writer Alice Davidson Shipman, who was an intimate acquaintance of First Lady Mary Todd Lincoln. The house features innovative European architecture for its time.
Where to eat: Want to eat along the Delaware River? Enjoy seasonal American eats, cocktails and draft beers at the Riverview: Restaurant & Bar.